We're GIVING AWAY a 2021 Ford Mustang, and you could be the lucky winner to hit the road for your next summer road trip. Enter here to win!
Perfect for adventure seekers and nature lovers, Colorado features incredible day trips, camping, national parks, state parks, ski resorts, rock climbing, hot springs, wildflowers, and just about any outdoor activity you could imagine. We created this 10-day Colorado road trip, perfect for first-time travelers or seasoned road vets.
If you are partaking on this trip at any other time than in the summer, we advise renting a four-wheel-drive vehicle to use as your adventure mobile. If camping is more your style, check out this camping map for places to stay in these areas. If you prefer sleeping indoors, there is a wide variety of hotels, vacation rentals, and Airbnbs along the way to create a memorable trip.
The Perfect 10-Day Colorado Road Trip
If you are a first-time traveler, planning a road trip can be a daunting task so we put together an ultimate Colorado road trip for you to discover Colorado's majesty on your own. We suggest finding your most adventurous friend and setting aside approximately 10 days to explore colorful Colorado. Use this itinerary as a general road map for the ultimate Colorado road trip.
1. Start Your Road Trip in Denver
Known as the Mile High City, Denver sits at an elevation of 5,208 feet. A city full of beautiful parks, historic monuments, and a booming food scene, Denver is a wonderful place to kick off your road trip.
2. Boulder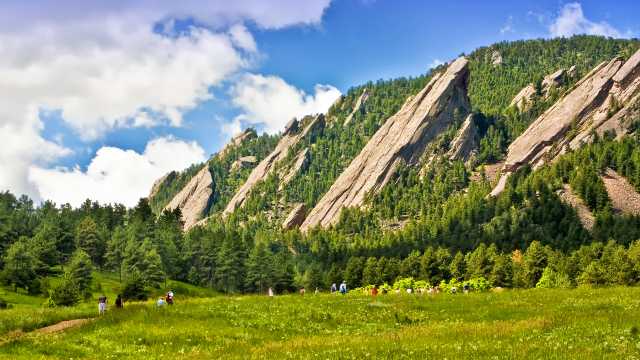 From Denver, head just over 30 minutes north to Boulder. Home of the University of Colorado at Boulder Buffs, the Flatirons, and the beautiful Boulder Creek, this small mountain town features it all: hiking, biking, sightseeing, and rock climbing. Pick your favorite and plan a day exploring this incredible mountain town.
3. Estes Park
Home of the famous Stanley Hotel (where The Shining was filmed), Estes Park is a must-see town on a first-time Colorado trip. Drive the park's Trail Ridge Road on the continental divide and catch glimpses of wildlife. Another option is to ride The Estes Park Aerial Tramway to the summit of Prospect Mountain.
4. Rocky Mountain National Park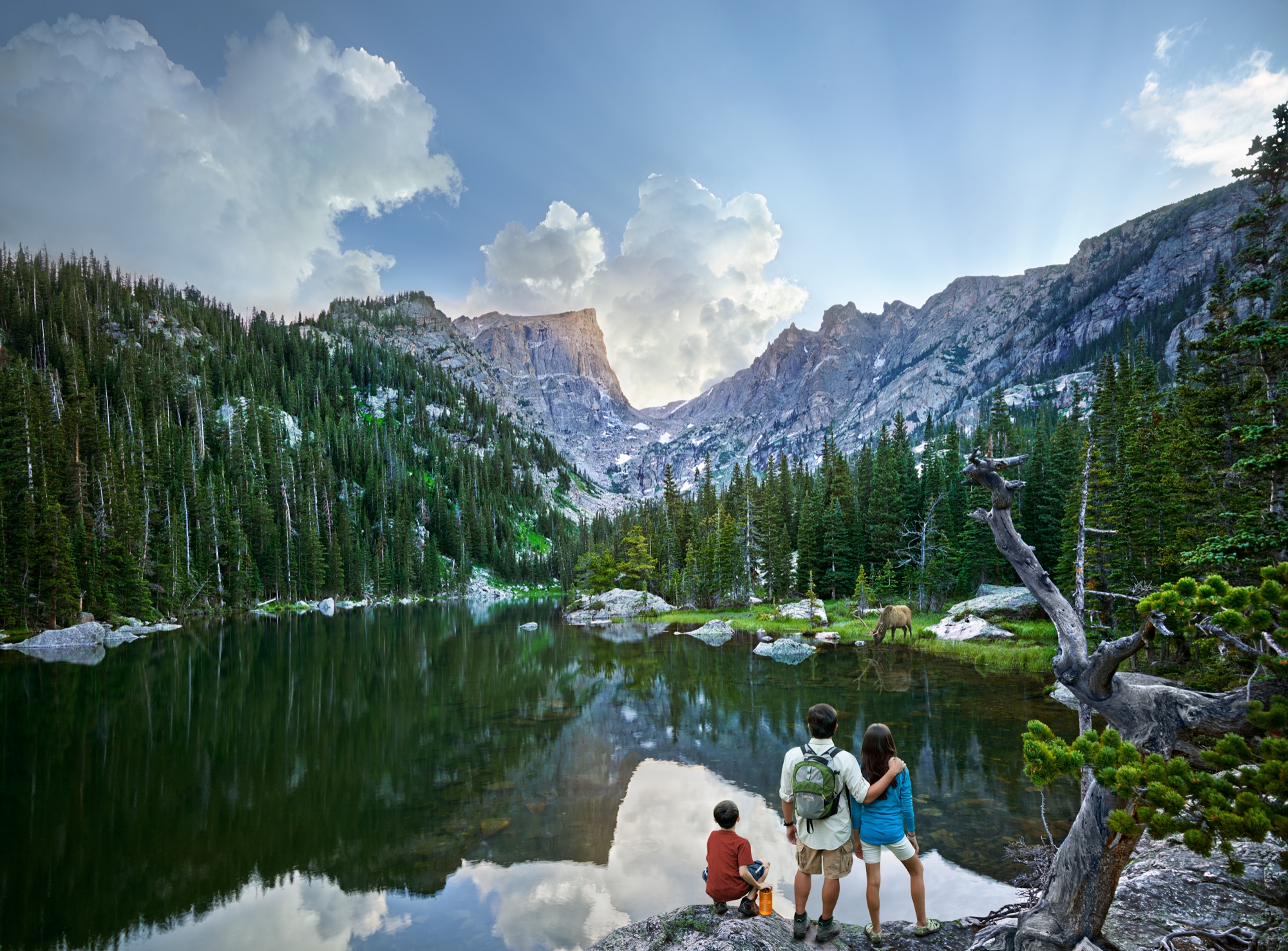 RELATED: 25 Healthy Road Trip Snacks for Travelers on a Budget
Next up is Rocky Mountain National Park, a wonderful place to camp for a night if that is your style. Head to the visitor center to chat with the park rangers and decide what hiking trails you want to tackle. Some visitor favorites include Bear Lake, Longs Peak (expert level), and Alberta Falls. On your way out of the park, enjoy a scenic lunch next to the beautiful Grand Lake.
5. Glenwood Springs
On your way to Glenwood Springs, Hanging Lake is a heavily trafficked trail featuring a breathtaking waterfall-fed lake. Take the lovely drive through Glenwood Canyon into the charming town of Glenwood Springs. A popular outdoor activity here is soaking in the hot springs. The most popular in town include Glenwood Hot Springs, Iron Mountain Hot Springs, and South Canyon Hot Springs.
6. Grand Junction
A change of scenery arrives when you reach Grand Junction on Colorado's Western Slope. The land of red rock formations, outdoor activity, and the Colorado National Monument, Grand Junction also offers hiking trails, biking, whitewater rafting, and farm-to-table eateries.
7. Ouray
The next stretch of the ultimate Colorado road trip leads you through Montrose, where you can take a short detour to witness the astounding Black Canyon of the Gunnison National Park if you desire. Then you can head through Montrose, stop at the Ute Indian Museum to learn about the indigenous tribes of the area, before making your way to Ouray.
8. Ouray, Telluride & Silverton
An old mining town with a rich history, this small town is a great pit stop for shopping and lunch. Hike the Ouray Perimeter Trail before heading driving the Million Dollar Highway to Silverton. This is the one spot where driving might be tricky and this famed highway can close at times (mainly in the winter).
Definitely check the Colorado Department of Transportation website for road closures. If Highway 550, Red Mountain Pass, is in fact closed on your road trip, you can detour by taking Highway 145. This can add almost four hours to your trip time. The detour allows you to see the picturesque alpine getaway Telluride. Be sure to take a ride on the gondola and walk down Main Street if you make it to Telluride.
Silverton is the prime spot for leaf-peeping and watching the fall colors. No matter when you visit, Silverton is a wonderful mining town to discover on your road trip.
9. Durango
Another mecca of outdoor activities and opportunities, Durango is home to world-class skiing, hiking, and mountain biking. Take a ride on the historic Durango & Silverton Narrow Gauge Railroad for a one-of-a-kind scenic drive through the San Juan National Forest.
10. Pagosa Springs
As you start your return towards the Denver metroplex, you have the chance to stop at Chimney Rock National Monument on the way to Pagosa Springs. Pagosa is a southwestern Colorado town that features hot springs, ample fishing spots, and the Wolf Creek Ski Area.
11. Great Sand Dunes National Park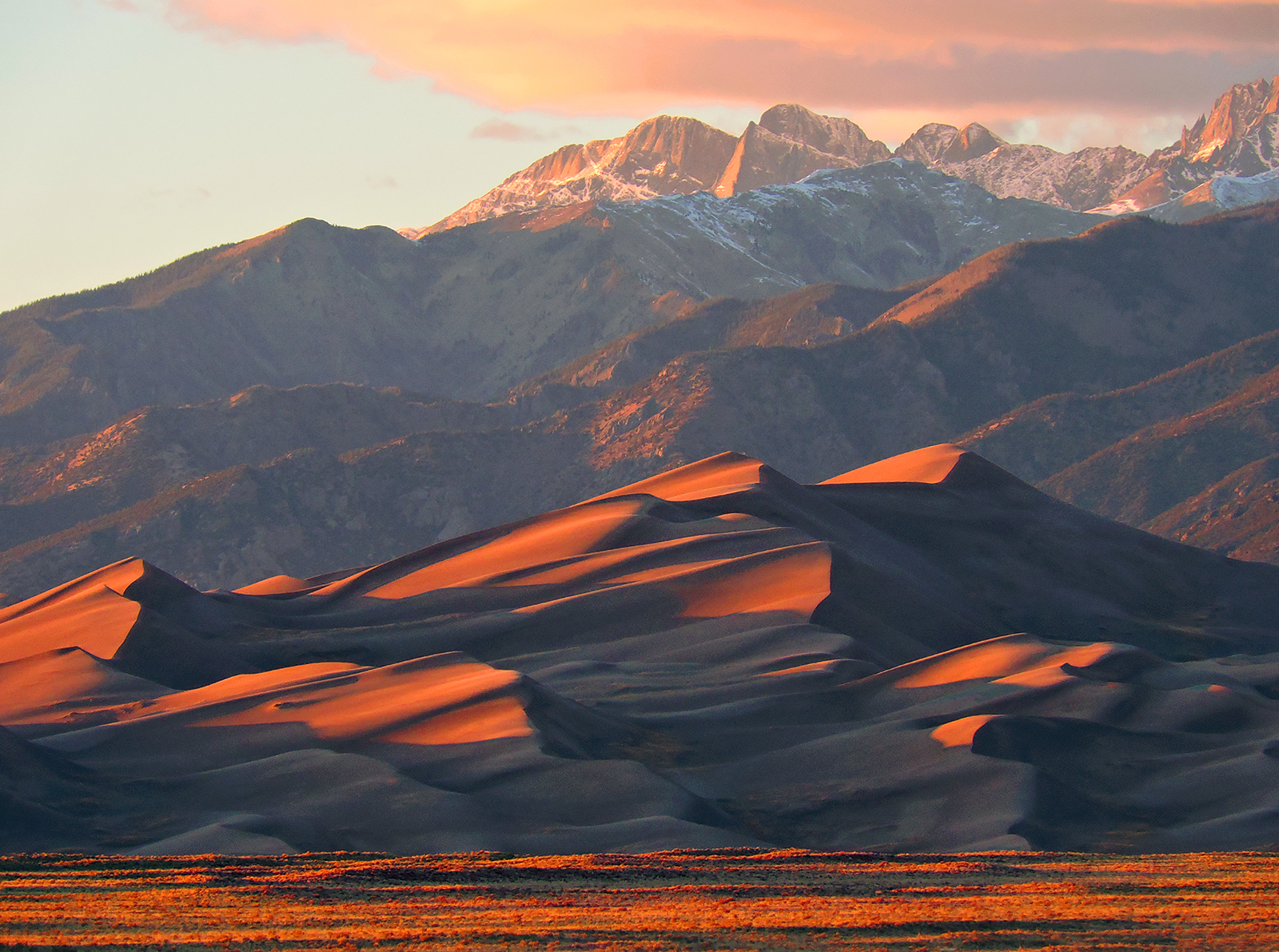 While you are in this area of southwestern Colorado, a must-see is the Great Sand Dunes National Park. A sight to behold, the wonder of the tallest dunes in North America. This park is open year-round 24-hours a day and presents grasslands, wetlands, forests, alpine lakes, and desert tundra. Bring your snowboard and try out some sandboarding while you are there.
12. Pueblo
Your second to last stop on the ultimate Colorado Road Trip is in Pueblo, where you can visit the Ancestral Puebloan cliff dwellings in Mesa Verde National Park. Here you will find some of the most preserved cliff dwellings on the North American continent.
13. Colorado Springs
The last stop on your journey takes you to Colorado Springs where you will discover a plethora of incredible outdoor activities, cultural monuments, and popular attractions. Two of the most notable attractions in the area are the Garden of the Gods and Pike's Peak.
There you have it -- an all-encompassing road trip through the grand state of Colorado. You will experience multiple mountain ranges, endless forests, scenic drives through canyons, waterfall hikes, hot spring soaks, and whatever else your adventurous heart desires.
Bonus Stops for the Ultimate Colorado Road Trip
1. Aspen

2. Breckenridge

3. Cañon City

4. Alamosa

5. Red Rocks Amphitheater
Have you taken an ultimate Colorado road trip? Tell us your story on the Wide Open Roads Facebook!
Enjoy reading about the open road?
Don't miss a story! Sign up for daily stories delivered to your inbox.